Free Thanksgiving Printables
Thanksgiving is upon us! Because Thanksgiving is the perfect opportunity for Christians to honor the Lord and thank Him for His numerous blessings, we thought that it would be a good idea to create a set of Thanksgiving printables, especially designed for Christians.
In the US and Canada, Thanksgiving Day is a special time to pray and focus on being thankful, grateful and joyful while celebrating this holiday with family and loved ones. That being said, we don't need to live in the US or to celebrate Thanksgiving Day to benefit from our set of Thanksgiving printables.
Wherever you are from, you are more than welcome to download our printables. As these printables are Bible-based, and beautifully decorated with a set of colorful Autumn leaves, they will be a lovely addition to decorate your home this season. And best of all, they are completely free!
Scroll down our page to discover our printables and take this opportunity to reflect on God's loving-kindness, generosity, love and mercy towards His children.
No email address or sign-up necessary to download our Free Thanksgiving Set. Each of our five printables is saved in a PDF format, and all PDF files are located in a Zip Folder. Simply click on the link to download your Zip Folder.
You may print them out for your desk, use them as wall-art to adorn your home with or you may frame them and offer them as Thanksgiving gifts. Enjoy and may the Lord bless you!
1- Free Thanksgiving Printable (Psalm 126:3)
Click here to download our set of 5 Free Thanksgiving Printables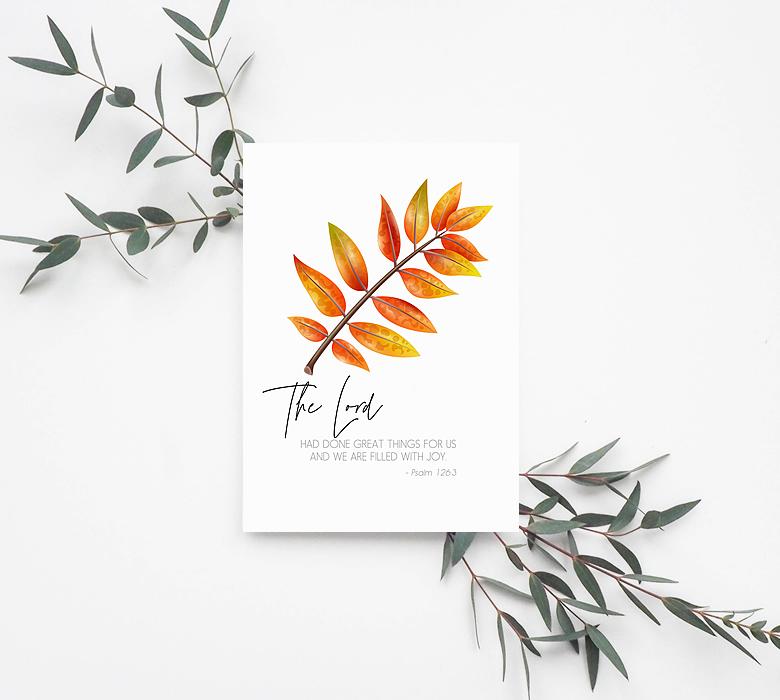 2- Free Thanksgiving Printable (Psalm 95:2)
Click here to download our set of 5 Free Thanksgiving Printables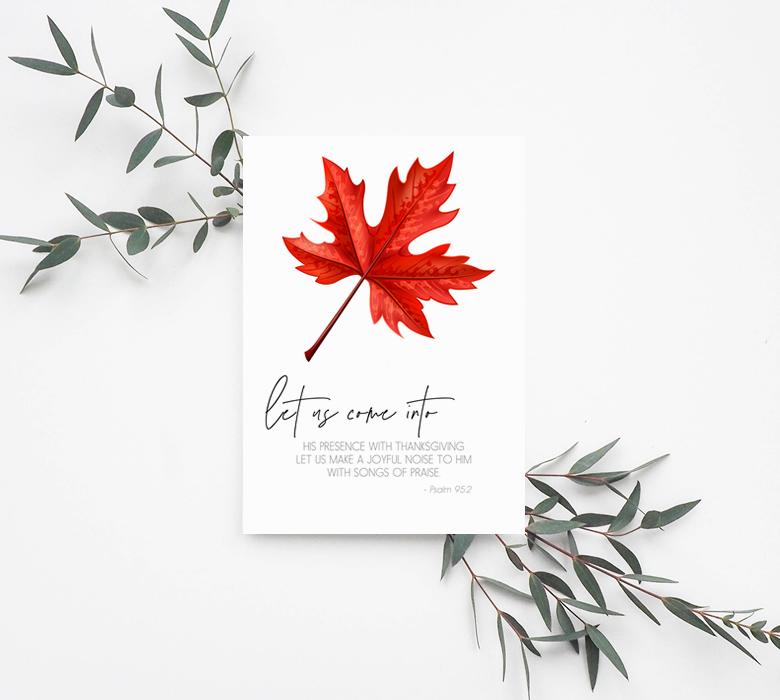 3- Free Thanksgiving Printable (Psalm 136:1)
Click here to download our set of 5 Free Thanksgiving Printables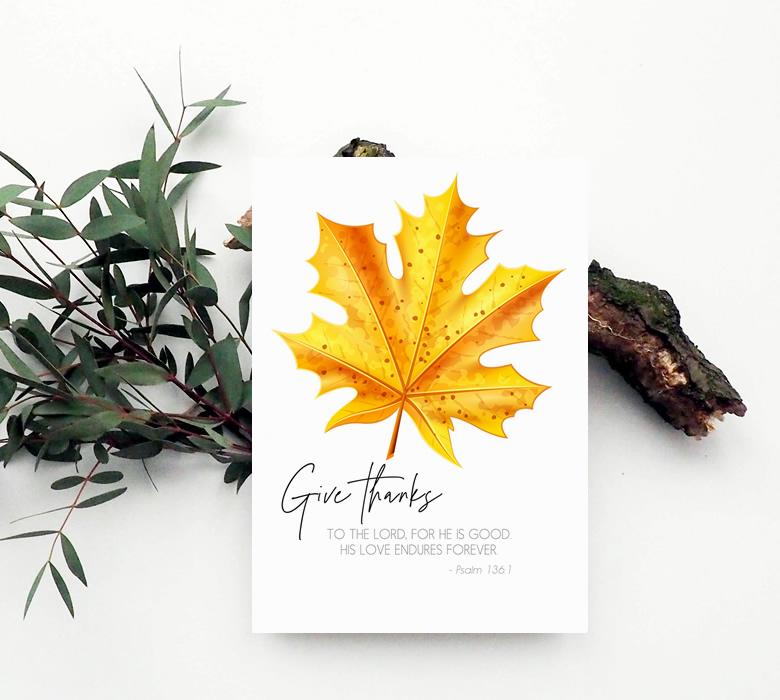 4- Free Thanksgiving Printable (Psalm 118:24)
Click here to download our set of 5 Free Thanksgiving Printables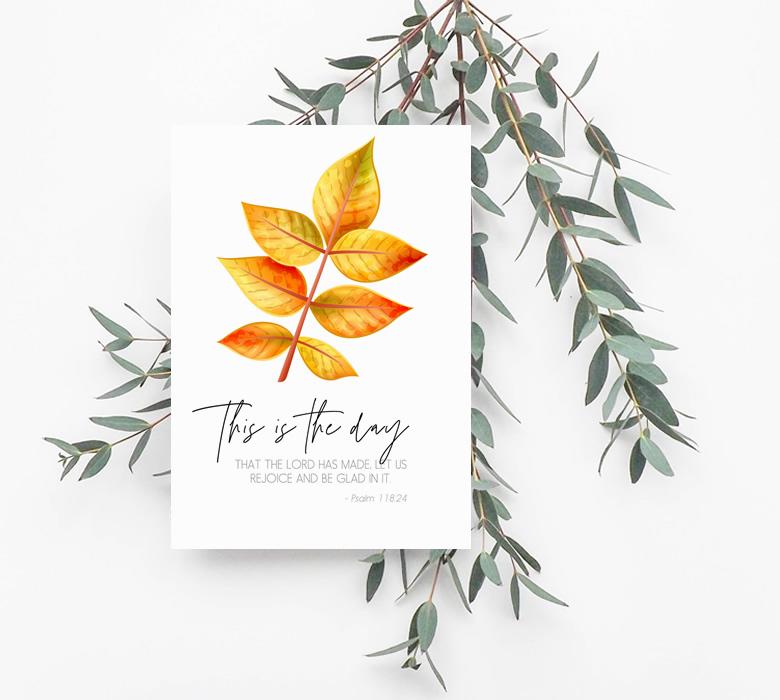 5- Free Thanksgiving Printable (Philippians 4:6)
Click here to download our set of 5 Free Thanksgiving Printables