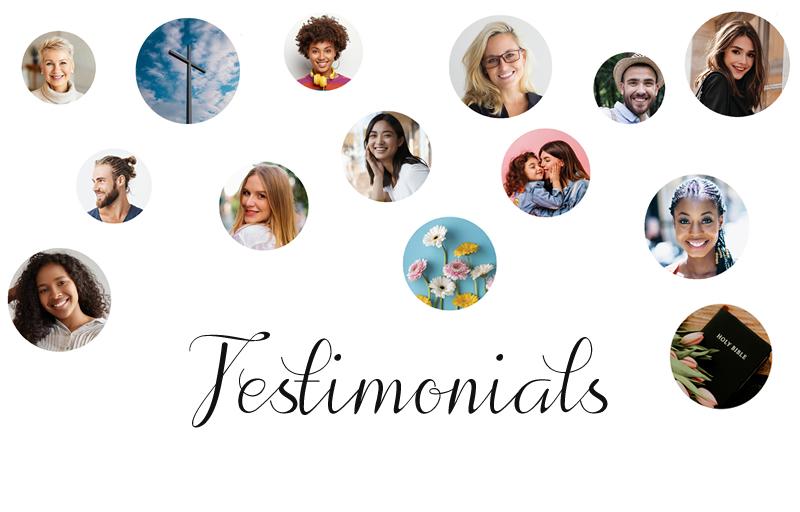 Valerie C. (California, USA) "Love my print! Exactly what I was looking for."
Hanne R. (Texas, USA) "I am so excited to have found ChristianPrints3.16.com. As a mom of 5 kiddos I try my best to incorporate scripture, prayers, and blessings into the fabric of our lives. I want my family to feel loved in the space we occupy. I love having scripture up on the fridge or on a mirror that will inspire my family. Putting up verses that are not only meaningful but beautiful have brought me such joy. I love the floral prints of verses from Psalms, they complement my decor and fill my cup. I know that I am surrounding my family in prayer (and my guests too). What a beautiful way to share our faith! I highly recommend it."
Ayesha B. (England, UK) "Gorgeous print! We decided to print it on thicker, card-like paper and are so so happy with our end product"
BettyAnn H. (Pennsylvania, USA) "Great quality, as described, expectations met"
Tamara L. (Iowa, USA) "Loved the graphics and I used my printables for gifts. Thank you so much"
Nae F. (Vancouver, Canada) "This site is beautifully designed, very user friendly - which is important - with clean images and I love that they have included different photos of the products from various angles, in particular, the planners. I love planners so I chose the Day and Night daily planner."
Te H. (Offenburg, Germany) "Super beautiful motifs to download immediately and print at home in any size. Looks great and was totally uncomplicated. Absolutely recommended!"
Te H. (Offenburg, Germany) "As with the first order: Super uncomplicated payment and download. Both prints look great in A5 and A4. I will probably order again!"
Jewel M. (Mississippi, USA) "These prayers are some of the most heartfelt prayers I've ever found on the internet. They are not only beautifully designed, but the messages on them are very real and Biblical. I got the "Sister in Christ" prayer to display in the Ladies Room at church. The feminine, floral design is gorgeous and the prayer is a blessing on the women and girls who enter. Also, the clarity of the digital downloads are really amazing and it's very easy to order prints, canvases and all sorts of decorative items in them from online printers. I can highly recommend."
Grace L. (Kitchener, Canada) "This printable has a super cute and simple design that looks very chic. It comes out very clear and crisp when printed as well."
Elisabeth L. (Texas, USA) "My favorite part about the Spiritual daily planner is the gratitude box. Thinking about all the blessings in my life every day before thinking about all my to-do's, helps me to focus on God instead of focusing on my stress. The areas to write out favorite scriptures and personal prayers turns this very utilitarian planner into a devotional in its own right - allowing me to weave my faith into every part of my day - and the floral design is lovely."
Gloria J. (Georgia, USA) "Prayer for Peace of Mind is a wonderful product. Will definitely buy again!
Gloria J. (Georgia, USA) "I love your style, download was very friendly. Thank you for your talent and creativity for your shoppers."
Cheryl E. (London, UK) "A nice layout and font. Will definitely buy from this seller again!"

Vicki L. (Arkansas, USA) "I received this beautiful prayer, Prayer For Healing, from a friend when I was experiencing a health crisis. Being ill can be a lonely time full of discouragement and sadness. This simple gift brought me joy and encouragement. Downloading and printing the prayer were easy to do. I chose to print the prayer on my personal printer, on 8.5"x11" (letter-sized) cardstock. Although using a home printer creates a white border around the outside of the print, it still turned out beautifully and works well in a matted frame. Highly recommended!"
Vicki L. (Arkansas, USA) "I sent 'Prayer to My Cousin' to a cousin who is, to me, more like a sister. The words seemed to be written specifically for her, and the prayer asks the Father for exactly what my cousin needs. She loved it and was blessed by the gesture. I can heartily recommend this print for your own special cousin! Downloading and printing it couldn't be simpler and the printed prayer looks just as beautiful as shown on the website."