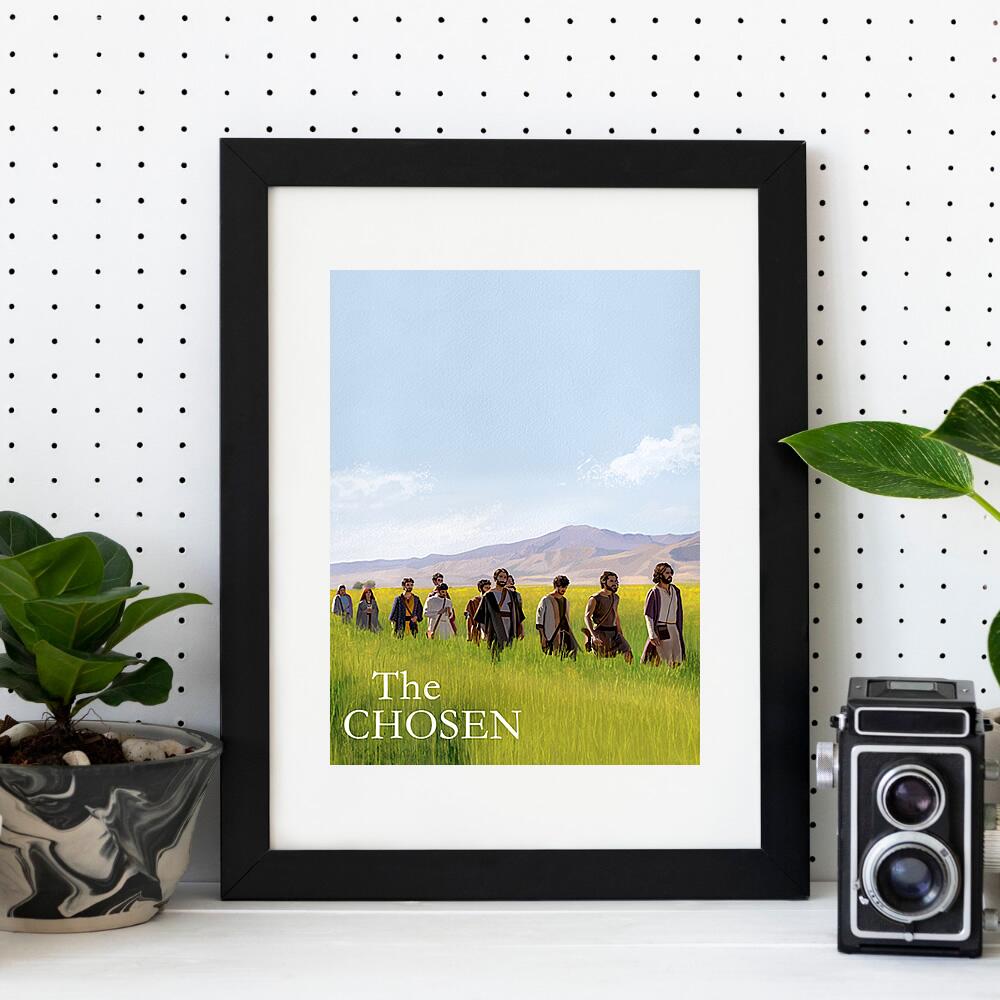 The Chosen Poster
Description

25% will go to The Chosen to help them fund the show. This gorgeous illustration from "The Chosen" series is based on Episode 6 of Season 2 when Jesus (played by Jonathan Roumie) and His disciples are on their way to a small synagogue.

It is a bold and colorful  illustration that depicts Jesus, Simon, Big James, John, Thaddeus, Philip, Andrew, Nathanael, Little James, Thomas, Matthew, Ramha and Mary Magdalene peacefully walking through a green and vivid meadow in a gorgeous sunny day.

This beautiful poster encapsulates the whole meaning behind the concept of sharing the Gospel by portraying Jesus and His disciples going through village to village in order to share the Good News.  

This luminous printable depicts a sunny and bright setting full of light with an overarching serene, cloudless sky and luscious grasslands below: a lovely illustration that will lift your spirits!

Specifications

This product is a PRINTABLE and is sold as a DIGITAL ITEM (no PHYSICAL ITEM will be sent).

What is a printable? A printable is a digital file (in a format such as PDF, PNG, or JPEG) that you may download on a device like your computer and print as many times as you want.

Upon payment, you will receive a link to download your printable. Once downloaded, your printable will be located in a ZIP folder that contains your files (JPEG and PDF files) as well as a Printing Guide. Open your Zip folder to extract your files and click on these to view them and to print them out (you may also send them to an online printing company or to a local printer for printing).